Reading books is considered to be a very boring and tiresome hobby because of how we are treated with books in our schools and other educational institutions. But unlike our academic books, novels are more understandable, interesting and absorbing. Not to say that our academic are boring or not interesting by any means, but we hardly ever study them in order to learn something. But from novels, we always do take away ideas, thoughts, lessons, that in one way or another, help us carve our personality from a careless and indifferent person to a more mature and emotionally diverse one.
Fictional books are an easy recommendation to get someone started on their reading habit because they are interesting and encloses amazing stories that grab and keep grabbing the readers' attention. But they also come with an array of lessons throughout the book to learn from; fiction is a mixture of stories and feelings and characters, it is never one thing in particular, and you always take away something much more diverse than you thought you would. So here are my Top 5 Must Read Novels Every Student Should Read if they are looking for some fiction books to read. Otherwise, you can check our Top 5 Must-Read Books Every Student Should Read or you can also check our guide on how to get the most out of the book you read.
Top 5 Must Read Novels Every Student Should Read
1: The Alchemist (Paulo Coelho)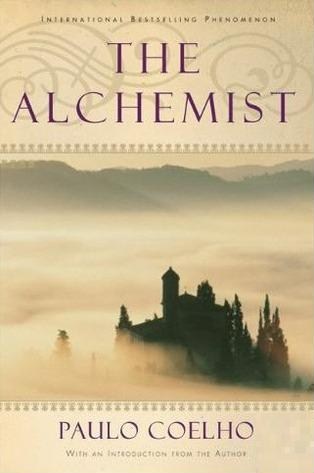 The first novel I'd include in my list of Top 5 Must Read Novels Every Student Should Read is Coelho's The Alchemist. And it is hands down, Paulo's best work so far. And I am recommending it first because of its amazing and impactful story and also because of it being a short novel. I flew through this book in no time.
It is a story about the shepherd named Santiago who wanders through many cities and meets many new people on his journey in order to realize his dream that he had been having several nights one after each other. His journey is so adventurous and so full of lessons that it is easy for everyone to lose themselves in. Yet the later impact of the story could also be felt once you have read the whole story, which by the way has an absolutely amazing ending, in ways that, how you differently perceive your dreams and see the importance of certain people and events, and what they teach you. It is a beautiful fictional story with some lasting inspirations for the readers.
Read more on Goodreads
Get your own copy of The Alchemist
2: The Forty Rules of Love by Elif Shafak
It was my very first book to read, and after reading it, I fell in love with novels. But that isn't the reason I am including it in my Top 5 Must Read Novels Every Student Should Read list. But it is the book in which Elif has produced an amazing fictional story where she combines the majestic tale of Maulana Rumi and his friend, lover, teacher, student, Shams-e-Tabriz, with a more contemporary story of a woman who finds love with an author. Both the stories are well intermingled where on one side you are treated with some very holy lessons from the greats of the history.
And you learn a lot about many things that you didn't even know about: love, self-respect, friendship, religion, betrayal, pain and many more. On the other end, the story is more relatable and new-fashioned which keeps the story interesting to keep the readers anticipated and invested. It is a book I recommend to everyone because I know that there's something for everyone to learn from this book.
Read more on Goodreads
Get your own copy of The Forty Rules of Love
3: The Kite Runner by Khaled Hosseini
It was my most favorite novel for its tragic yet amazingly told story. And that is the reason I am adding this book in Top 5 Must Read Novels Every Student Should Read because I believe it is a very powerful story in terms of friendship. It was my favorite until I read 'A thousand splendid suns' which was even more heartbreaking. But I believe that first, we must read The Kite Runner in order to learn and prepare for the amazing way of Hosseini's way of telling tragic stories.
Believe me, you will have a roller coaster ride with this book. It is a story about two friends, Amir and Hassan, who used to live in pre-war Afghanistan. However, as war breaks, Amir being the son of a reputable and rich man, flees to the USA, while Hassan remains behind. From then on, it's a story about the reunion for Amir and right all his wrong that he had done to Hassan.
There is so much in the story and all of it is dearly welcomed and hugged by the readers. It shows how difficult life can be in the underdeveloped countries of the world, tortured by unending wars and battles. A must, and first, read from Khaled – you won't regret reading it.
Read more on Goodreads
Get your own copy of The Kite Runner
4: The Prophet (Khalil Gibran)
It is a book with a small size, but with the biggest lessons of wisdom, knowledge, love, and understanding. Therefore, it is the third in the Top 5 Must Read Novels Every Student Should Read list. Gibran shows that it is possible to put in so much of the universe's knowledge and wisdom in such a small package. It is wit-absorbing from beginning to end, and one is then left thought-less about how a man could think so infinitely.
It about a prophet, or the prophet, Mustafa (Muhammad PBUH) who has been living in the mountains of an Island for many years, and now his ship has arrived and he has to leave this village and its people. But as he leaves, he speaks from God and enlightens the people so much that they don't want him to leave.
The literature in this book is purely poetic and mystic, and the ideas wrapped in such beautiful sentences are even more holistic. It is a book that would take you weeks to finish, not because of its size, but because of its big concepts and mind-blowing revelations that would require our tiny minds and hearts to stop and digest. And when you are done with the book, you wish it never came to an end.
Read more on Goodreads
Get your own copy of The Prophet
5: Tuesdays with Morrie (Mitch Albom)
The last book I'd regret if I didn't include in my must-read novels for students is Tuesday with Morie by Mitch Albom. This book is based around the discussions between a young man and his dying professor that reveals the truest meanings of life and all of its matters. Every Tuesday the young, eager to learn man, and his wise teacher sit together to talk about one specific topic and disclose the hidden truths underneath them.
This book is also another introductory book for the readers to understand the more mature concepts of life and how to live through with them. After finishing this book, one realizes the maturity that has been seeded in his thoughts and feelings, and thus starts living more profoundly and gratefully.
Read more on Goodreads
Get your own copy of Tuesdays with Morrie
Related:
Honorable Mentions
Besides some of the best novels for students in the list above, there some more novels for students who deserve the position.
How to Kill a Mocking Bird
This is a very popular classic book written by Harper Lee in the early 70s. And while its popularity may have been because of the rise of penguin publishers, the story it tells is just as worthy of praise. It is nothing fancy or much of a sci-fi thriller, it's a story about a lawyer and his two children and how this small family does small acts of bravery against the racism of that time. The story also has a very nostalgic and child-like side to it and it is therefore very sweet to read with a little bit of mystery as well.
Read more on Goodreads
Get your own copy of How to Kill a Mocking Bird
Conclusion
All the above books of Top 5 Must Read Novels Every Student Should Read have the elementary yet really mind-opening lesson for you to take away. As I said in my  5 Must-Reads Books Every Student Should Read that fiction is as necessary for a student to read like non-fiction. From non-fiction, you will take away particular knowledge and understanding of a specific topic or field of study, but reading fiction you learn many things that are rather unheralded.
The list discussed above gives an introductory knowledge of many concepts that you, then, would find yourself eager to explore more of – that is what I want you guys to do.
Stay tuned for more amazing content and until then, start a book, and finish it. Learn!
To conclude, do not forget to vote for your favorite novel.